Los americanos divinizan la democracia de un modo que apenas les permite darse cuenta de que de vez en cuando han desafiado a ese Dios. Pero la democracia es un dios que perdona, y las herejías de América –la tortura, el robo, el esclavismo– son tan comunes entre los individuos y las naciones que nadie puede declararse inmune a ellas. De hecho, los americanos, en un sentido muy real, nunca han traicionado a su Dios. Cuando Abraham Lincoln declaró en 1863 que la batalla de Gettysburg tenía que garantizar que "el gobierno del pueblo, por el pueblo y para el pueblo no desaparezca de la Tierra", no estaba manifestando una simple aspiración; al inicio de la guerra civil, los Estados Unidos de América tenían uno de los índices de sufragio más elevados del mundo. La cuestión no es si Lincoln creía de verdad en lo del "gobierno del pueblo", sino cómo nuestro país, a lo largo de su historia, ha interpretado en la práctica el término pueblo. En 1863 no se refería a tu madre ni a tu abuela, ni tampoco se refería a ti ni a mí. Por consiguiente, el problema de América no es haber traicionado el "gobierno del pueblo", sino los medios por los cuales "el pueblo" adquiere ese nombre.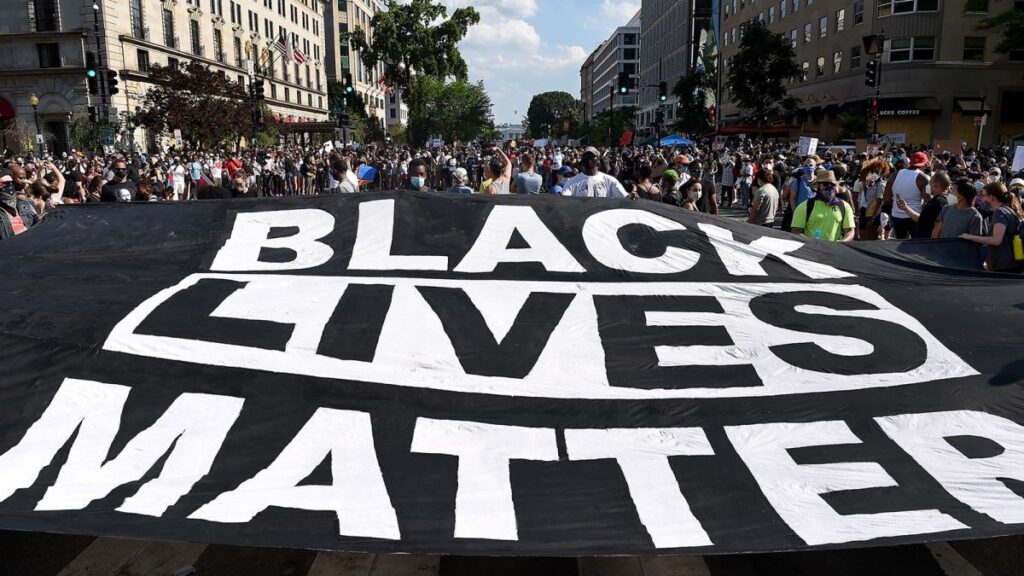 Esto nos lleva a otro ideal igualmente importante, uno que los americanos aceptan de manera implícita pero que no reclaman de manera consciente. Los americanos creen en la realidad de la "raza" como rasgo definido e incuestionable del mundo natural. El racismo –la necesidad de asignar a la gente unos rasgos inmutables y luego humillarla, reducirla y destruirla– es la inevitable consecuencia de esta condición inalterable. En este sentido, el racismo es representado como el hijo inocente de la madre naturaleza, y solamente se lamenta la deportación de esclavos al Nuevo Mundo o la expulsión de los Cherokee igual que uno lamenta un terremoto, un tornado o cualquier otro fenómeno que se pueda considerar ajeno a la acción de los hombres.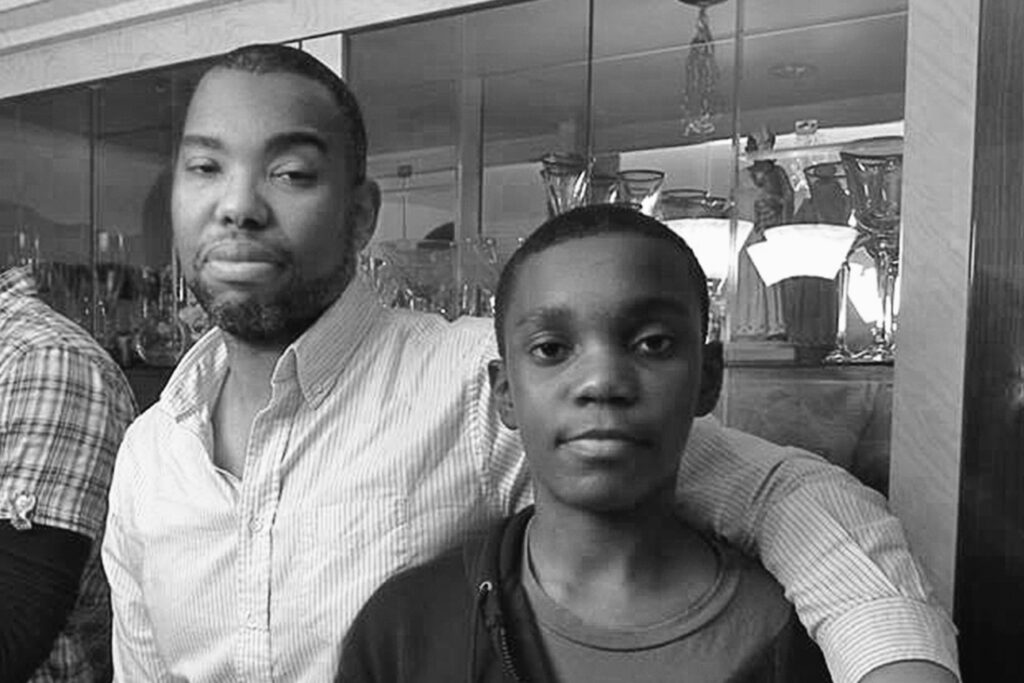 Pero la raza no es la madre del racismo, sino su hija. Y el proceso de designar al "pueblo" nunca ha dependido de la genealogía ni de la fisiognomía, sino de la jerarquía. Las diferencias en el color de piel y el pelo vienen de antiguo. Sin embargo, creer en la preeminencia de un tono y un pelo concretos, la idea de que estos factores pueden organizar de forma correcta una sociedad y de que encarnan atributos más profundos, ésa es la idea nueva y central de una gente nueva a la que han criado irremediable, trágica y engañosamente para creerse blanca. Esa gente nueva es, igual que nosotros, un invento moderno. Pero a diferencia de nosotros, su nuevo nombre no tiene un significado real divorciado de la maquinaria del poder criminal. Esa gente nueva era otras cosas antes de ser blanca –católicos, corsos, galeses, menonitas, judíos–, y si todas nuestras esperanzas nacionales llegan a cumplirse de alguna forma, entonces volverán a ser otras cosas. O tal vez se vuelvan verdaderamente americanos y creen una base más noble para sus mitos. No puedo predecirlo. De momento, hay que decir que el proceso de blanqueo de las diferentes tribus, y el ascenso de la creencia en el hecho de ser blanco, no se produjo por medio de las catas de vino y las reuniones sociales para comer helado, sino mediante el saqueo de vidas, libertad, trabajo y tierra; mediante los latigazos en la espalda; las cadenas en brazos y piernas; el estrangulamiento de los disidentes; la destrucción de las familias; la violación de las madres; la venta de los hijos; así como otros muchos actos destinados, principalmente, a negarnos a ti y a mí el derecho a proteger y gobernar nuestros cuerpos. La gente nueva no es original en este sentido. Tal vez haya existido, en algún momento de la historia, alguna gran potencia cuyo ascenso se viera exento de la explotación violenta de otros cuerpos humanos. Si existió, yo todavía no la he descubierto. Pero esta banalidad de la violencia nunca podrá excusar a América, porque América se desmarca de lo banal. América se cree excepcional, la más grande y noble de las naciones que han existido, un campeón solitario que se interpone entre la ciudad blanca de la democracia y los terroristas, los déspotas, los bárbaros y otros enemigos de la civilización. Uno no puede declararse superhumano y al mismo tiempo alegar un error mortal.
Yo propongo que nos tomemos en serio las afirmaciones que llevan a cabo nuestros compatriotas de que América es excepcional, es decir, propongo que sometamos nuestro país a unos estándares morales superiores. Esto es difícil, porque existe a nuestro alrededor todo un aparato que nos pide que aceptemos la inocencia de América tal como se nos presenta y que no pidamos demasiado. Y es muy fácil apartar la vista, vivir con los frutos de nuestra historia y olvidar las grandes maldades que se han cometido en nombre de todos nosotros. Pero tú y yo jamás hemos tenido ese privilegio. Creo que lo sabes. Te escribo ahora que tienes 15 años. Y te escribo porque éste ha sido el año (Nota del Editor: originalmente, el libro se publicó en inglés en 2015 y fue escrito un año antes) en que has visto cómo estrangulaban a Eric Garner por vender cigarrillos; porque ahora sabes que a Renisha Mc-Bride la mataron por pedir ayuda; que a John Crawford lo mataron por estar de compras en unos grandes almacenes. Y has visto también cómo unos hombres de uniforme pasaban con el coche y asesinaban a Tamir Rice, un niño de 12 años al que habían jurado proteger. Y has visto a unos hombres con los mismos uniformes golpear a Marlene Pinnock, una abuela, en el arcén de una carretera. Y ahora sabes, si no lo sabías antes, que a los departamentos de policía de tu país les han otorgado autoridad para destruir tu cuerpo. No importa que esa destrucción sea resultado de una reacción desafortunadamente excesiva. No importa que su origen sea un malentendido. No importa que la destrucción parta de una política ridícula. Si vendes cigarrillos sin la debida autorización, tu cuerpo puede ser destruido. Si guardas resentimiento a la gente que está intentando inmovilizar tu cuerpo, te lo pueden destruir. Si te metes en una escalera a oscuras, tu cuerpo puede ser destruido. A quienes lo destruyen casi nunca se les hace responsable de ello. A la mayoría simplemente les pagan una pensión. Y la destrucción no es más que la forma superlativa de un dominio cuyas prerrogativas incluyen los registros, las detenciones, las palizas y las humillaciones. Esto le pasa a toda la gente negra. Y les ha pasado siempre. Y no se responsabiliza a nadie.
Ta-Nehisi Coates / BIO
Ta-Nehisi Coates (Baltimore, 1975) es una de las voces más sobresalientes en el panorama ensayístico estadounidense. Su padre, un veterano de Vietnam que formó parte de las Panteras Negras, fundó la editorial Black Classic Press. Coates estudió en la Universidad Howard y fue premiado por la fundación MacArthur con la llamada "beca de los genios". Escribe en la revista The Atlantic, y para Entre el mundo y yo, una carta dirigida a su hijo adolescente, tomó como modelo el libro The Fire Next Time (La próxima vez el fuego) de James Baldwin. En este texto breve, de apenas 180 páginas, Coates le escribe a su hijo con el fin de animarle, de fortalecerle, de contarle que, aunque a veces todo sean adversidades, lo único que puede salvarnos es nuestra mirada firme sobre las cosas, nuestra inteligencia y nuestra valentía. No es un canto a la esperanza ni una llamada a la convivencia, sino una exposición cruda y sentida, a la vez colectiva e íntima, de la discriminación racial.
Un año atrás, Coates lanzó Entre el mundo y yo –ganador del PEN Literary Award 2106– en su ciudad natal, Baltimore. "Parece que se está dando un debate a nivel nacional en este momento acerca del papel de quienes reciben una paga para cuidarnos, pero a veces terminan infligiéndonos un daño mortal", indicó en ese momento. "Pero para mí, este debate es viejo y estoy seguro de que para muchos de ustedes es bastante viejo. Las cámaras son nuevas. La violencia no." En un pasaje de Entre el mundo y yo, Coates señala: "Tu vida es muy distinta de la mía. Tú conoces la grandeza del mundo, del mundo real, del mundo entero. Y no te hacen falta reportajes porque has visto de cerca gran parte de la galaxia americana y a sus habitantes, sus casas, sus aficiones. Yo no sé qué es crecer con un presidente negro, redes sociales, medios de comunicación omnipresentes y por todas partes mujeres negras con su pelo natural. Lo que sí sé es que cuando soltaron al asesino de Michael Brown, dijiste: 'Tengo que irme'. Y eso me dolió porque a pesar de lo distintos que son nuestros mundos, a tu edad yo me sentía exactamente igual". El origen del libro hay que remontarlo tras los asesinatos del verano de 2014, cuando Michael Brown moría abatido a balazos por dos policías que le habían confundido con un delincuente, mientras que el video del asesinato de Eric Garner se hacía viral. En ese momento, Coates se vio obligado a poner sobre el papel todas aquellas experiencias racistas a las que se había enfrentado en su vida, con tal de compartirlas no solo con su hijo sino con todo el universo.
Entre el mundo y yo fue caracterizado por la Premio Nobel de Literatura Toni Morrison como "un libro de lectura obligatoria". "Me he preguntado quién podría llenar el vacío intelectual que me invadió después de la muerte de James Baldwin. Claramente esa persona es Ta-Nehisi Coates", subrayó Morrison.