Calin, inmigrante rumano, de 30 años, es el insospechado lord of the manor de una mansión de ocho dormitorios, otros tantos baños, sala de juegos y piscina en una de las zonas residenciales más exclusivas de Londres. Los fines de semana organiza barbacoas en el jardín con vistas a la reserva natural donde la actriz Liz Taylor solía jugar de niña. Una tierra hoy vallada para uso restringido de los residentes del barrio de Hampstead Garden. Ni la casa es suya –la profesión de jardinero no le alcanzaría para costear los 10 millones de libras en que está valorada–, ni paga renta. Calin es un squatter, un okupa muy particular que ha decidido crear su propio paraíso en una de las 20 calles más caras de todo el país. En un vecindario integrado por banqueros, aristócratas y millonarias estrellas de la televisión.
Hasta 100 mil propiedades en Londres permanecen vacías, mercado inmenso del que Calin quiso escoger lo mejor: "La diferencia entre una gran mansión y un piso pequeño y sucio es que la primera se parece más a lo que quieres que sea tu hogar. Okupa o no, todo el mundo quiere vivir de la forma más cómoda posible", explica con sorna.
El singular personaje y 11 colegas, en su mayoría británicos y del este de Europa, son los protagonistas de una peripecia recogida por el fotógrafo italiano Alex Masi (Ivrea, 1981) en su proyecto documental Million dollar squatters, los okupas del millón de dólares que establecieron su domicilio en esta milla de oro. Se instalaron sucesivamente a lo largo del año pasado en tres de sus fabulosas residencias, y algunos de ellos todavía habitan el opulento barrio del norte de la capital. Casi todos tienen trabajo, y ven en el squatting una experiencia vital más que una necesidad imperiosa o proclama social. También una alternativa a las abultadas rentas en una de las urbes más caras de todo el planeta.
¿Por qué en esta zona tan selecta? "Y por qué no. Cuando me decido por algo quiero experimentarlo a fondo y hacerlo bien", responde Calin, indiscutible líder de la expedición que se ha enrolado en una vida tan incierta como emocionante. La acción de instalarse en una casa deshabitada constituye en el Reino Unido una infracción civil, no un delito. Suele acabar con una orden de desalojo cuando el dueño logra justificar su causa ante los tribunales. Hasta entonces pueden pasar semanas o meses, el margen para disfrutar de la buena vida. Aunque sea por un tiempo.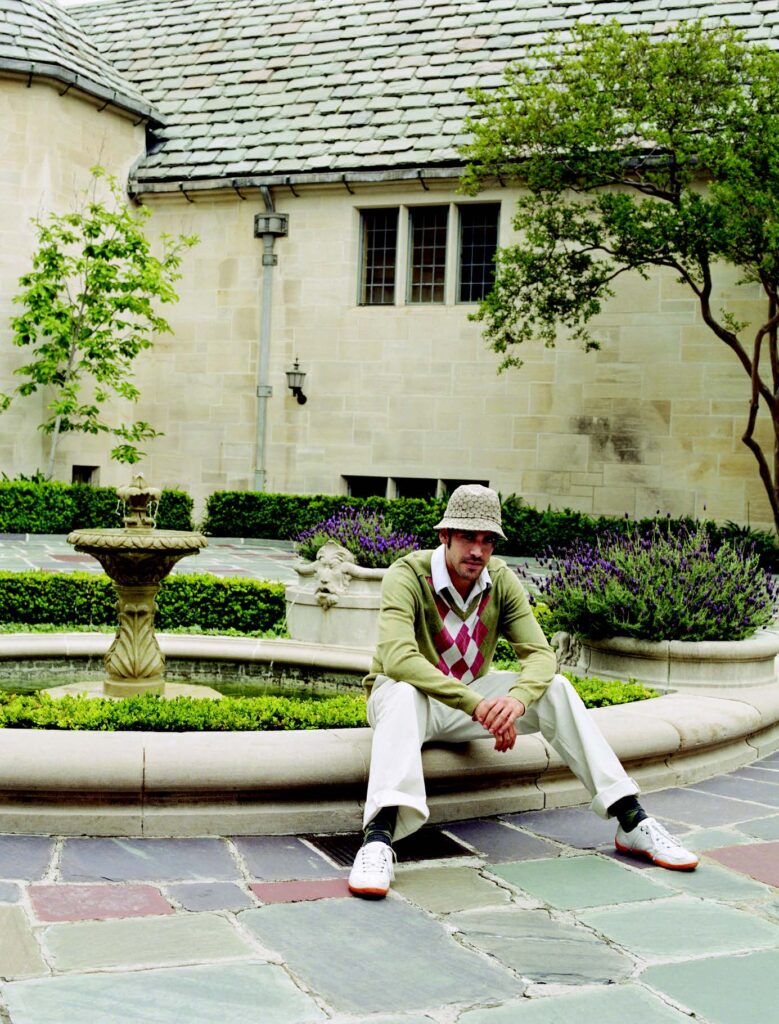 Número 24 de la avenida Ingram. La que fue vivienda de sir Arthur Elvin, antiguo propietario del estadio de Wembley, permanecía vacía desde 1993, cuando un grupo inmobiliario la adquirió por 3,9 millones de libras. Tan sólo un breve paréntesis le devolvió la vida hace tres años, al ser rentada como escenario de la producción hollywoodiense The Upside of Anger, con Kevin Costner y Joan Allen como cabezas de cartel. Tras la marcha de las estrellas volvió a caer en la dejadez y el abandono. El consorcio quiere derribar la casa para construir nuevos edificios y triplicar los beneficios, pero sigue aún a la espera de los permisos municipales pertinentes. Alega para conseguirlos que el lugar es inhabitable. Pero Calin y sus amigos han demostrado que no es así. Regla número uno: hay que hacer un trabajo de investigación; rondar el objetivo durante días para comprobar que está deshabitado, que nadie entra ni sale y que el correo se acumula en el buzón. "Para mí no fue difícil. Trabajo en esta zona como jardinero desde hace tres años y la conozco palmo a palmo", explica Calin al relatar sus primeros pasos, en el invierno de 2006. Número dos, y la norma más importante: "Entrar sin forzar ninguna puerta ni ventana, lo que supondría un daño a la propiedad y, por tanto, nuestra expulsión inmediata por parte de la policía". Suelen hallar una vía de acceso por el jardín. A partir de ahí se impone cambiar la cerradura para hacerse con una llave propia de la casa, cuidar de la finca y asegurarse de que siempre permanezca alguien en el interior. "Es muy fácil, y si te ajustas a la ley no puedes ir a la cárcel. En este país tenemos un sistema justo", asegura el londinense Ash, de 18 años. El arranque no fue idílico. La casa no tenía agua caliente ni electricidad, por lo que necesitaron agenciarse un generador. Como muchos de ellos se ganan la vida en la construcción, pintaron las paredes mohosas, hicieron obras en algunas habitaciones y labores de fontanería. Todo ello bajo la batuta de Calin, quien admite: "Me gusta hacer las cosas a mi manera". Nunca ha considerado instalarse en una casa que ya está okupada. "Gente en quien no confío, con sus propias reglas." Con la llegada del buen tiempo, ya tenían "un verdadero hogar", donde empezaron a organizar fi estas o largas sesiones de un juego tan capitalista como el Monopoly. ¿Cómo reaccionaron sus acaudalados vecinos? "Llegaron a sorprenderme", explica la checa Romana, de 29 años. "La mayoría paga seguridad privada y no se preocupan mientras no les molestes". Quizás a los residentes no les fascinó la idea de ver convertida su zona en un asentamiento okupa, pero también es conocida su hostilidad hacia los especuladores inmobiliarios que amenazan el paisaje de su remanso de paz. Al fi n y al cabo, los recién llegados se volcaron en acondicionar un caserón abandonado que antes sufría frecuentes asaltos de los vándalos. Además, Calin es una cara conocida en el barrio como cuidador de muchos de sus jardines: "La relación con mis clientes, que ahora son mis vecinos, no ha cambiado mucho. Tengo una vieja furgoneta y ellos unos Autos "top of the line", pero soy el mismo y les hago el mismo trabajo". Cuando el grupo fue convocado en el juzgado –en un primer intento fallido del propietario por echarlos del inmueble– incluso recibieron el apoyo de Maria Margaronis, una dama que habitó la mansión en su infancia: "Estoy encantada de que alguien viva aquí, porque significa que no la demolerán. Si la están cuidando, bien por ellos". Romana, quien nunca antes se había planteado esta forma de vida, se ha convertido en firme defensora del squatting, aunque dentro de un orden. No le gustan las fiestas descontroladas ni las drogas; tampoco que desconocidos entren y salgan de la casa donde tiene sus pertenencias. Sigue estrictamente el abecé de Calin. Comadrona de profesión, vino a Londres para visitar a su hermana y acabó instalándose con su novio, el rumano Lulu, de 33 años. Ambos trabajan como camareros, aunque él hace una diferencia por la noche como pinchadiscos de música tecno. "Para la gente sin trabajo ni dinero, okupar es una necesidad. Nosotros queríamos probarlo como una opción que te permite ahorrar, no tener que dedicar gran parte del salario a una renta." Es el mismo enfoque pragmático de Kostica, el mayor del grupo a sus 42 años: no busca más emociones que enviar el grueso del salario de mecánico a su familia en Rumania. El británico Lee, de 26 años, sí perseguía "una experiencia salvaje, que te permite comprobar que puedes vivir por ti mismo". Sean cuales sean sus motivaciones, todos coinciden en defender el derecho a okupar una casa que se pudre en el abandono. "Mucha gente vive en pisos más pequeños que una sola habitación de esta mansión. Yo mantenía una renta en un bloque de apartamentos horrible por 500 libras mensuales. Aquí hay mucho espacio y no tengo que andar vigilando la espalda cada cinco minutos", explica el polaco Zil, de 23 años. El pasado verano, los nuevos habitantes de la avenida Ingram intuían la amenaza de desalojo. Las acciones legales del dueño parecían prosperar, y la enorme publicidad que les dispensó la prensa local dejaba claro que disponían de medios para vivir en otro lugar (un punto sensible de la ley). Se fueron de la casa antes de que se emitiera la orden de expulsión, en noviembre, evitando sobresaltos: "No creo que la policía sea especialmente proclive a favorecer a la gente rica. Les pagan por hacer su trabajo", alega el comprensivo Josh. Este londinense de 25 años se decidió a probar suerte junto con su compañera Kitty (de 24 años y nacida en Trinidad) y otros amigos en una finca cercana. Pero el número 89 de Winnington Road resultó ser un domicilio tan célebre como el anterior. Suharto, el ex dictador de Indonesia, solía prestar esta residencia a su nieta Eno Sigit, conocida por sus excéntricas fiestas. En 1999 la vendió por 9,5 millones de libras, forzado por la investigación abierta en Indonesia sobre el origen de su fortuna. Desde entonces permanece desocupada, aunque impecable. Quizá su actual dueño espere a vender en el momento justo del alza de los precios. "Mi primera impresión fue ¡guau!, seguro que aquí encontraré una habitación con mi propio baño", relata Kitty. Pronto descubrió que todos los cuartos disponían de aseo adjunto y que el zapatero de la antigua moradora hubiera sido la envidia de la propia Imelda Marcos.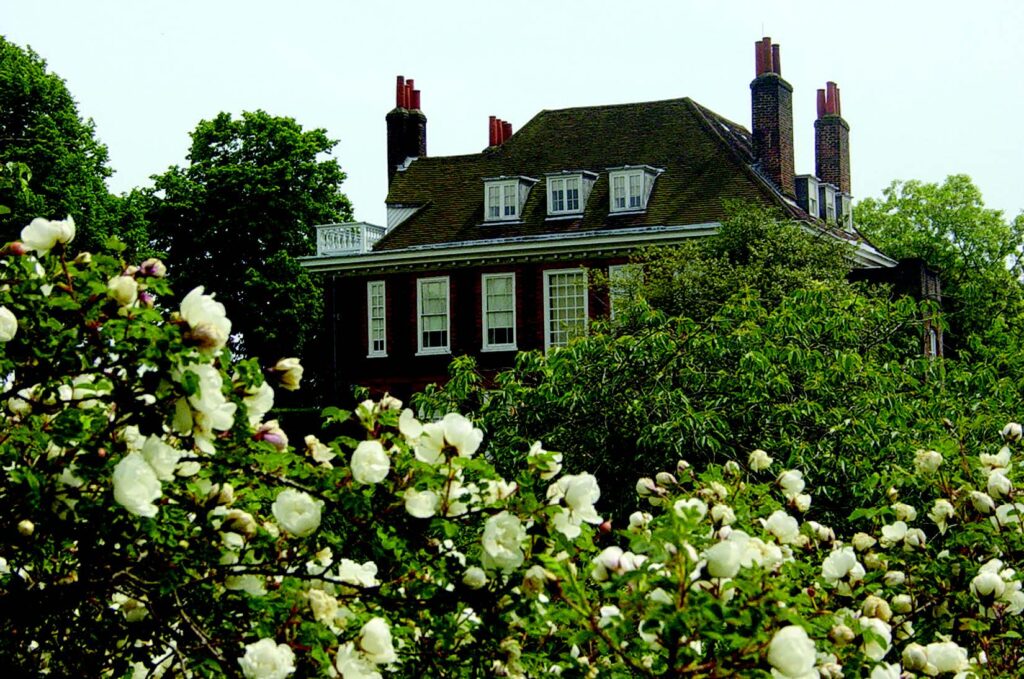 El propietario alegó daños a su lujoso mobiliario. La "okupación" duró apenas una semana. Para entonces, Calin tenía localizada una casa que se adaptaba a su nuevo estilo de vida, frente a una de las joyas verdes de la ciudad: el inmenso parque de Hampstead Heath. Hoy comparte esta dirección –que pide no revelar– con otros siete compañeros. No parece tener planes de abandonarla. La clave reside en aliarse con el dueño. "Contactamos con él y le comunicamos que okupábamos su casa. Me arriesgué y le propuse que, si nos dejaba quedarnos unos meses, le haría algún trabajillo a cambio. Nos entendimos". La atípica relación entre el rumano y el propietario se tradujo en un pacto oral, que permite a los okupas el uso y disfrute de la casa mientras la cuiden para mantener su valor. También acordaron una renta simbólica de 100 libras. La cifra es irrisoria –el valor medio de las propiedades ronda en esta zona los 2,5 millones de libras–, pero despoja al grupo de la etiqueta de squatters. Poco le importa al avispado jardinero, un individualista que más que atender a reivindicaciones sociales se sirve de ellas: "Ejercer de okupa te mantiene despierto y te prepara para no dar nada por seguro en esta vida". Su vocación sigue intacta. "Aunque quizás a los 50 o 60 años busque la comodidad y la rutina", reconoce. "Hasta entonces, huyo de la monotonía." Demostrar que podía vivir como un rey con el único recurso de su habilidad es un reto cumplido. ¿El próximo? No se arriesga, pero en el plano puramente teórico esboza la idea de "okupar" un edificio de oficinas en pleno centro de Londres: "Debería estar bien organizado, escoger a un grupo de confianza. Es como todo en la vida: si lo planificas y ejecutas bien, consigues el éxito"