Leonardo DiCaprio es una de esas estrellas que aprovecha su fama para amplificar la difusión de una causa que considera justa. Y la suya es la lucha contra el calentamiento global, cuestión que ejerce de manera muy intensa. Entre otras acciones, ha donado varios millones de dólares a esta iniciativa e incluso ha vendido una de sus propiedades durante la última gala anual de su fundación LDC en Saint-Tropez (Francia), donde ha recaudado más de 45 millones de dólares. Celebrada en julio pasado, a la misma han asistido numerosas personalidades de la música, el cine, la televisión y la moda. Pero, además, DiCaprio produce documentales para Netflix sobre la conservación del medioambiente, y ha adquirido los derechos de un libro sobre el escándalo de Volkswagen –por haber alterado las pruebas de emisiones de gases en la producción de sus autos– para llevarlo al cine.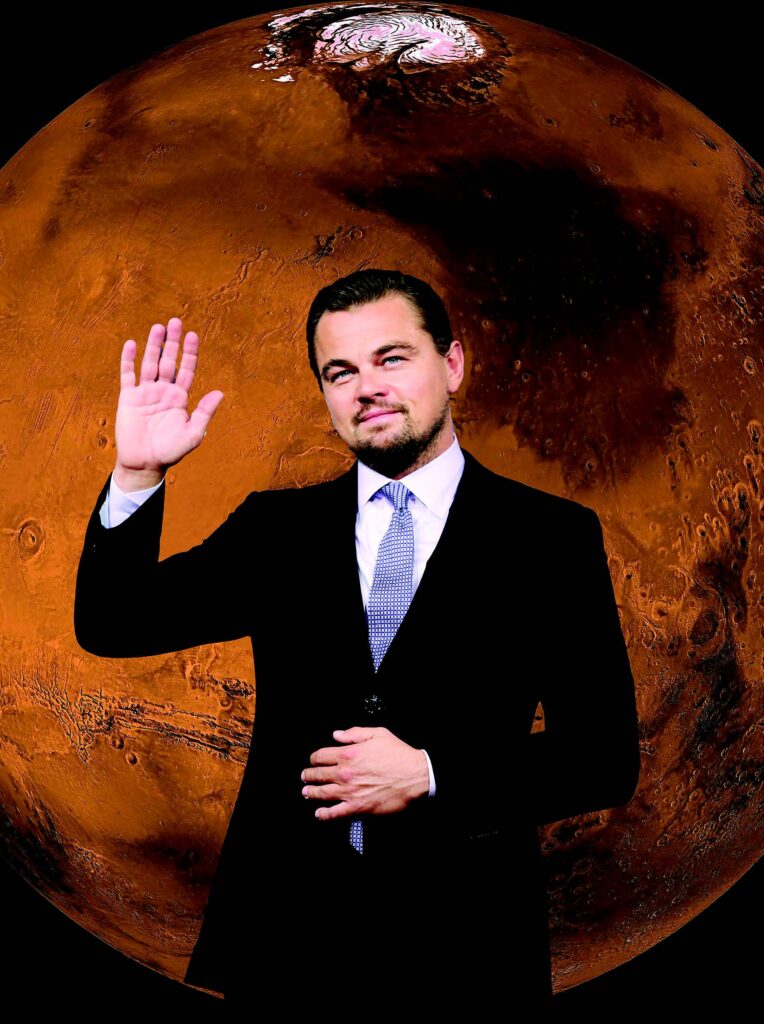 Y en estos días se anunció que el actor y Paramount unirán esfuerzos para producir una película basada en la serie de dibujos animados Captain Planet and the Planeteers. Con un notable mensaje ecologista, esta serie narraba las aventuras de cinco jóvenes con anillos mágicos y su capacidad de convocar al superhéroe Captain Planet para derrotar a los enemigos y peligros del medioambiente. Claro que esto no es todo en la agitada y voluminosa agenda profesional de DiCaprio. Actualmente se encuentra promocionando su última "batalla", Before the Flood, un documental dirigido y producido por el realizador Fisher Stevens, y escrito por Mark Monroe; DiCaprio se ha hecho cargo de la conducción, mientras que la producción ejecutiva corrió por cuenta de Martin Scorsese. Este documental presenta un relato tan informativo como atrapante sobre los modos en los que la sociedad puede prevenir la desaparición de especies en peligro, ecosistemas y comunidades autóctonas de todas partes del mundo. El espectador es testigo de las pruebas que demuestran la gravedad de la crisis medioambiental que causa un daño irreversible a paisajes desde Groenlandia hasta Indonesia, para perturbar el equilibrio del clima mundial y acelerar la extinción de animales populares. El actor entrevista a individuos de todos los sectores de la sociedad, tanto en países desarrollados como en naciones en vías de desarrollo, que brindan opiniones con vehemencia y pragmatismo sobre lo que se debe hacer hoy –y en el futuro– para poder realizar la transición de los sistemas económicos y políticos a instituciones favorables al medioambiente. Entre los entrevistados, sobresalen el presidente Barack Obama, el ex mandatario Bill Clinton, el secretario de Estado John Kerry, el secretario general de las Naciones Unidas Ban Ki-moon y el papa Francisco, además de la presencia de investigadores de la NASA, conservacionistas forestales, respetados científicos, líderes comunitarios y fervientes activistas que trabajan para salvar el mundo. "Si uno pudiera saber la verdad sobre el daño que ya le hemos hecho al planeta y cuánto tiempo nos queda para encontrar soluciones antes de que todo el ecosistema colapse, ¿querría saberla? Ya no podemos hacer la vista gorda sobre este problema y esperar que se solucione por sí solo", señaló el realizador de Before the Flood¸ Fisher Stevens.
Respaldo a la ciencia
A principios de octubre, Before the Flood tuvo su estreno exclusivo en la sala del New World Center (NWC), en Miami Beach. El evento se desarrolló en los días previos al paso del huracán Matthew por la ciudad. Coincidencia curiosa para el actor y director Stevens: estuvo filmando una serie de televisión en los Cayos en agosto de 1992 cuando el huracán Andrew devastó el sur de Miami-Dade. Y pudo observar de primera mano la destrucción que provocó. Esta vez, las consecuencias de Matthew no fueron tan estrepitosas: solo murieron seis personas en Florida.
Volviendo a la presencia de DiCaprio en la ciudad de la luz, en sus palabras de presentación del documental exhortó al público que acudió al NWC a participar en las elecciones presidenciales. "Necesitamos elegir líderes que crean en la ciencia moderna y que crean en hechos como el cambio climático", señaló. Y si bien su dedicación en temas ambientales cuenta con un fuerte respaldo de la ciencia, desde ese lugar no le esquiva ni por un segundo al discurso político. Un espacio que él considera vital para la creación de conciencia y la promoción de un cambio. Además, Before the Flood reclama por la creación de un impuesto sobre el uso del carbón y una legislación masiva que financie toda iniciativa vinculada a las energías renovables.
Un mes antes, en el último Festival de Cine de Toronto, durante una entrevista concedida a ABC, el actor reconoció su empeño de estrenar la película antes de las elecciones presidenciales porque "no quiero ver en el cargo a alguien que no cree que se está produciendo un calentamiento del planeta". Y agregó que "no pretendo ser un héroe moderno, simplemente quiero poner voz a este problema como mejor pueda. Si por esta película voy a recibir un mayor escrutinio sobre mi vida del que ya tengo, que así sea".
Before the Flood descubre a DiCaprio como un experimentado comunicador ecologista desde su rol de Mensajero de la Paz de las Naciones Unidas. En sus 96 minutos, Before the Flood pone de relieve también la vulnerabilidad del sur de la Florida frente al aumento del nivel del mar provocado por el cambio climático. El llamado de atención sobre esta región incluye un segmento donde DiCaprio entrevista al alcalde de Miami Beach Philip Levine en el otoño de 2015, en pleno proceso de construcción de bombas anti-inundación en South Beach.
"Yo ya he vendido mi casa en Miami"
Durante el recorrido que el actor hace con el alcalde, se los ve bromeando –no sin ironía– acerca de algunos amigos multimillonarios que tienen en común. Levine le asegura al actor que él descarta que el aumento del nivel del mar acabe con el mercado de bienes raíces de Miami Beach. Sin embargo, DiCaprio es contundente: "No estoy de acuerdo. Yo ya he vendido mi casa en Miami Beach". Levine apunta su crítica al escepticismo revelado por el gobernador Rick Scott y el senador Marco Rubio, y no pierde oportunidad para reclamar fondos federales y estaduales para hacer obras en la ciudad que puedan controlar el efecto de la suba de mareas, cada día más visible.
Cabe recordar el absurdo que sacó a la luz en la primavera de 2015 la ONG Florida Center for Investigative Reporting, quien informó que los supervisores en el Departamento de Protección Ambiental del estado de la Florida prohibieron a los empleados el uso del término "cambio climático" en todas las comunicaciones oficiales. Esta política no escrita entró en vigor después de que el gobernador Scott, que en repetidas ocasiones ha dicho que no cree que el cambio climático sea causado por los seres humanos, asumió el cargo en 2011.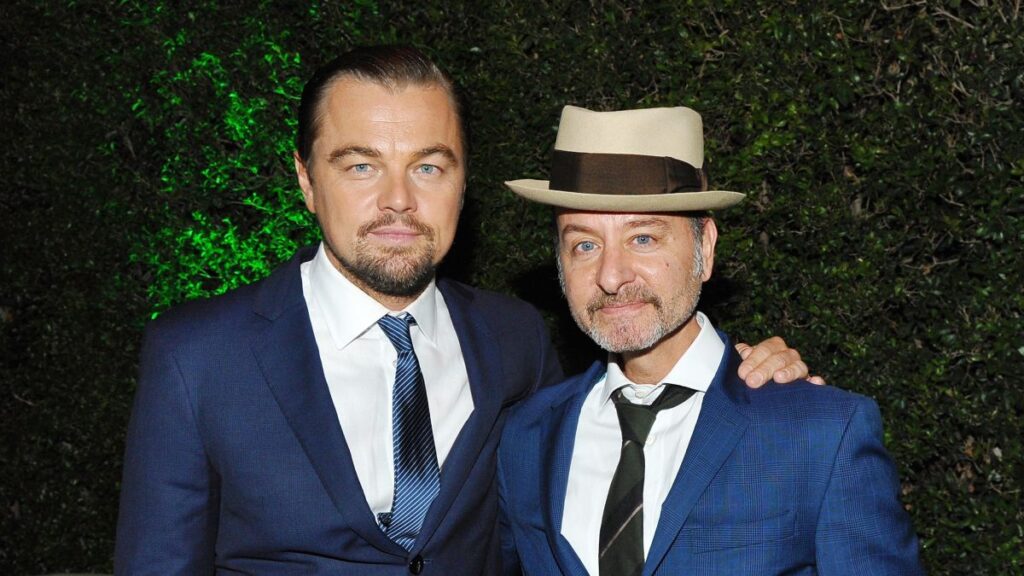 South Beach se inunda frecuentemente entre los meses de octubre y noviembre cuando se produce un fenómeno conocido como king tide, el cual ocurre cuando la tierra, la luna y el sol se alinean y las aguas del mar sufren la atracción gravitatoria de los astros. Esto sumado a otras problemáticas ha hecho que el gobierno local esté renovando el sistema de alcantarillado e instalando bombas en las costas, entre otras medidas, a un coste de 400 millones dólares. Esta es una solución que se calcula que dure solo unos 50 años. Por eso el alcalde Levine apoya leyes agresivas para aminorar los efectos del cambio climático.
Tal vez no haya nada demasiado nuevo en Before the Flood. Sin embargo, es un hecho innegable que la presencia de DiCaprio en la denuncia se convierte en un factor masivamente convocante. El ganador del Oscar por su protagónico en The Revenant afirmó: "El origen de esta película ha sido dar voz a la comunidad científica. Quise acercarme a esto como un simple ciudadano, intentando explicar el problema de una manera más comprensible para el gran público".
Before the Flood se estrenará en 171 países y en 45 idiomas a través de National Geographic, aunque antes lo ha hecho en contados cines de Nueva York y Los Angeles a fines de octubre último.